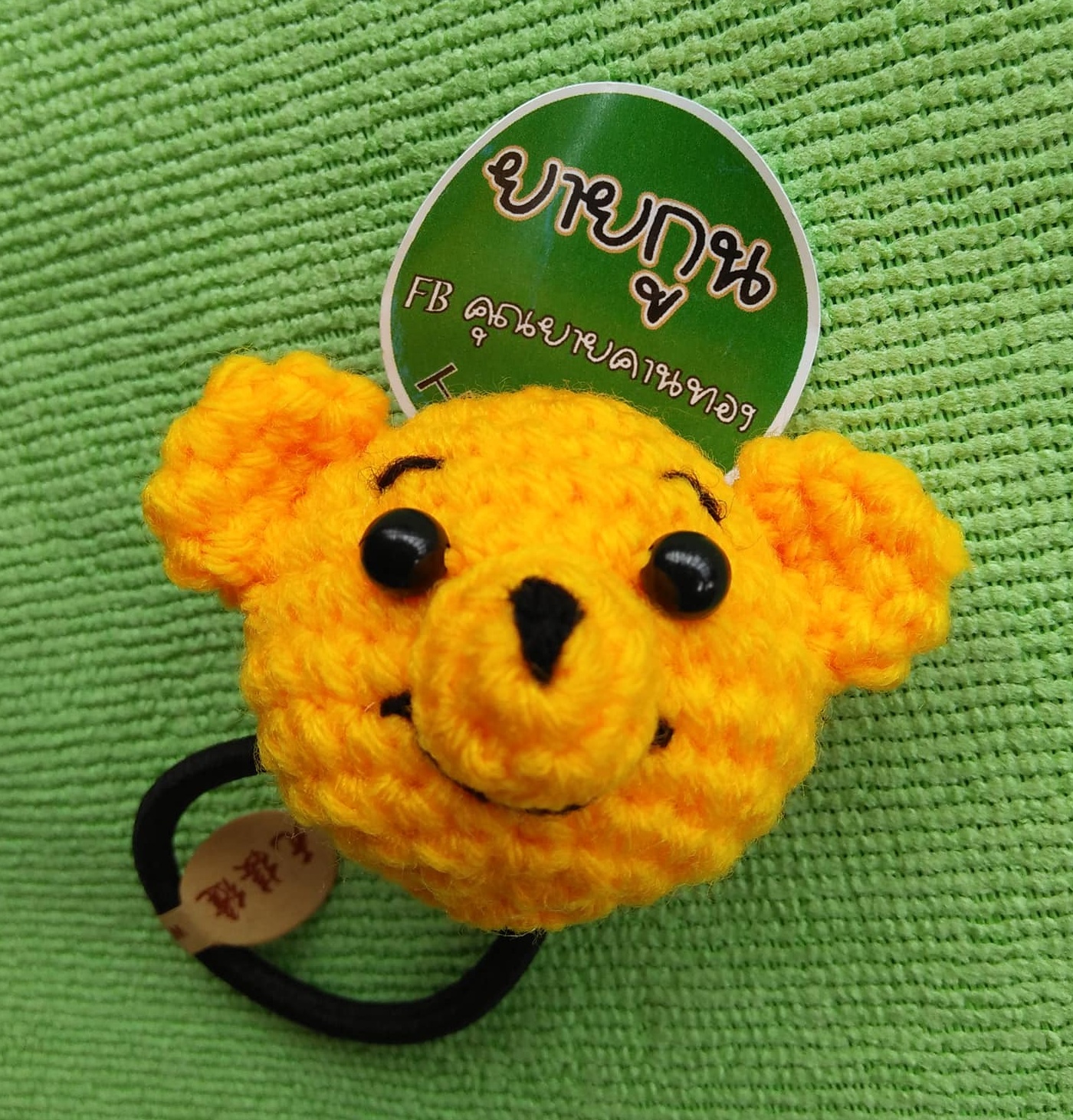 Amigurumi Winnie The Pooh Keychain Free Pattern
Hello dear visitors, I am here again with new amigurumi molds for you. I am sharing amigurumi patterns for you here for free. You can make your children happy by making these patterns. Amigurumi toys are very popular lately and are the most beautiful toys that don't harm your kids. Your kids will love them. Let's move on to our pattern and give them this gift.
Head
Start with yellow yarn
Rnd 1. 6sc in magic ring (6)
Rnd 2. 6inc (12)
Rnd 3. (1sc, 1inc)*6 (18)
Rnd 4. (2sc, 1inc)*6 (24)
Rnd 5. (3sc, 1inc)*6 (30)
Rnd 6. – 8. 30sc
Rnd 9. (3sc, 1dec)*6 (24)
Rnd 10. (2sc, 1dec)*6 (18)
Rnd 11. (1sc, 1dec)*6 (12)
Rnd 12. 6dec (6)
Stuff and close.
Nose
Start with yellow yarn
Rnd 1. 6sc in magic ring (6)
Rnd 2. 6inc (12)
Ears (Make 2)
Rnd 1. 6sc in magic ring(6)
Rnd 2. 6inc (12)
Rnd 3. (1sc, 1inc)*6 (18)
More Amigurumi Keychain İdeas